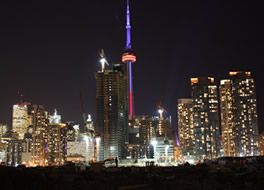 What would you like to do online?
Blog? Ecommerce? Publish articles? Promote something? Market something? Perhaps you just want a hobby to make a little extra spending cash or maybe even start your own web design business? Where do you start?
Start by learning Joomla!
You can do everything above and more using Joomla!, one of the most popular web site software systems available. Joomla! is easy to use, easier than most database driven software publishing systems. Joomla! has a huge and helpful user community. JoomlaTraining.com also provides the best classroom learning experience you'll find anywhere. These classes are staffed by Joomla! experts. Your Joomla! journey may begin with you knowing next to nothing about web publishing but will start you on the way to possibly becoming an expert yourself!
Get Started in Toronto with JoomlaTraining.com
On September 28, 2011 there will be a Toronto Joomla Beginner Training class with JoeJoomla!

Get started on your Joomla! journey by learning how Joomla! works. In this class you'll become familiar with Joomla's system and leave the class pumped and ready to tackle your very own website.
It's really affordable and a great investment
Click this link HERE to discover all the things that will be covered during the Toronto Joomla Beginner Training class. No need to bring a thing, just come for the day ready to learn. We'll even supply lunch, it's that easy!