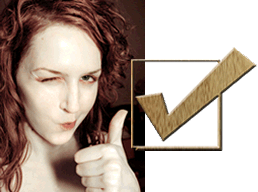 So you have that great new blog going and you're really excited about it. You wrote what you think should be a popular entry and you have your commenting system enabled to capture all the great compliments that everyone is going to give you.
You are pumped as you hit the publish button on the blog and now you are anxiously waiting for the first comment. Waiting for the first one is like the new movie release date of a Hollywood blockbuster, if it doesn't get good attendance quickly it's more likely to be a flop than a winner.
To your delight a comment appears quickly waiting for approval
Then suddenly you receive a notification that there is a comment waiting approval. This is great! It came in so fast! It's not even your mother or best friend who knows how much this means to you and look, it's a good comment from a complete stranger! It says;
Great advice, thanks for pointing that out
Nice, short, and sweet. You hit the approve comment button with bravado. You are now a legitimate blogger. Someone recognizes your contribution to the betterment of online humanity.
You did check out who gave you the fine compliment didn't you?
The commenting system that I use here is Disqus. One of the features of Disqus commenting, like many other commenting systems, is that you can include your website address when you leave a comment on a blog. This creates a link from the commenter back to their website. It's a good idea to check where that link is going before you approve the comment. That link might go back to a great website that benefits both you and the commenter. Maybe it doesn't.
Did you just approve a comment that links back to a pornographic or pirating site?
The compliment to your blog post might not be genuine, someone may simply be spamming all over the place for their own benefit. When a person includes a website address with their comment don't embarrass yourself by approving a comment that links back to a pornographic or pirating site unless you approve of those things.
Do a good job of moderating and don't be too quick to approve comments. I'm guilty of this myself. I approved a comment that linked back to a shocking website. Fortunately I caught it and quickly removed it. Maybe no one noticed, maybe not. Has this happened to you?