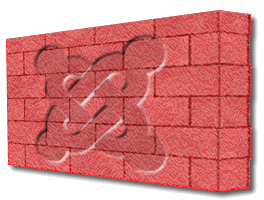 Joomla 1.5 is a multi functional open source software application used to build websites. This software is free for anyone to download and use. It is packed with features and can be used for many things. Joomla is actually an application framework. This allows developers to create really useful add-ons. Do you need the features of an inventory control system? How about a custom product catalogue with an e-commerce shopping cart? What about a photo gallery? There are all kinds of of things that can be added to Joomla to make it the communication tool that you or your company want for your online presence. It also has a large community of users which is perfect for troubleshooting and finding support.
Building websites using static web pages becomes unwieldy once the content starts to add up. They are also often difficult to update. Finding content on the site is harder since a static site usually doesn't have a search function.
Another big problem with a static website is the navigation. When you need to add another navigation button to introduce a new section or category to your site you generally have to rebuild the entire navigation system for the whole site just to accommodate the new section. For this reason alone a content management system like Joomla! makes much more sense to use.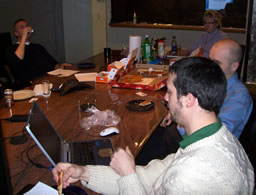 At long last on Monday, February 25, 2008, a Joomla! User Group Toronto was birthed. A nice group of people gathered at 257 Adelaide Street West for pizza, pop, and Joomla! chat in the board room of En Vogue Computers. Norman Di Pasquale and Phil Snell who run their IT and web solutions business provided both the venue and the food!
Along for the evening were Ian MacLennan (ianmac) of the joomla.org Documentation Workgroup. JoeJoomla and his Mrs. were also there along with several Joomla! users from a variety of backgrounds. Michelle Bisson, a Joomla! Core Team Member from Quebec City offered her support and communicated with the group during the meeting via Skype.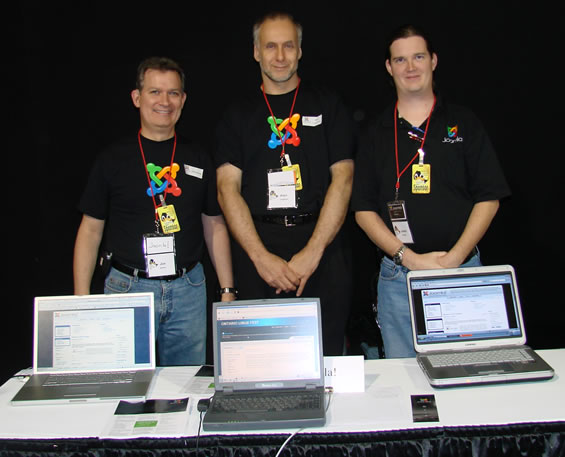 Joomla! was at the Ontario LinuxFest in Toronto this past Friday and Saturday October 12 & 13. The three fellows representing Joomla! were your truly, JoeJoomla, Alan Langford, and Jason Kendal.
I wasn't able to make it in from Guelph due to other commitments on Friday night but arrived early Saturday morning to the Toronto Congress Centre near Pearson International Airport in Toronto.
Click the 'read more' link below for story and pictures from the event.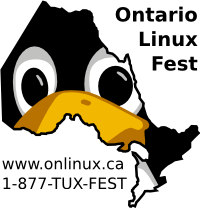 Joomla! will have a presence at the Ontario Linux Fest Conference on October 12 & 13, 2007. Yours truly (JoeJoomla) along with Jason Kendall, and Alan Langford will be there to share all things Joomla! with the Toronto crowd.
It starts Friday night and runs all day Saturday with conferences, presentations, and exhibitions. The Fest will be at the Toronto Congress Centre, 650 Dixon Road, Etobicoke, Ontario Canada. Joomla! will have a booth. Come and get your pictures taken with your Joomla! friends.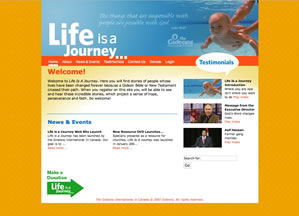 A national association website recently converted to the open source Joomla! CMS.
'Life Is A Journey' is a site owned and maintained by The Gideons International In . The site was converted from a proprietary CMS to the open source Joomla! CMS and launched last week.
'Life Is A Journey' was conceived about a year ago. The site contains video content from various speakers featured at banquets hosted by The Gideons International In Canada and The Gideons International. The site was created using a content management system developed by a company in western Canada. Shortly after the initial launch further development on the site was put on hold to investigate the viability of using an open source product instead.